6 tags
Week in Review: 12.16.11
What are your plans for 2012? Any New Year's resolutions? I make a list every year and this year there a few usuals (stress less, get back to learning French) and a brand new one (learn how to sew). Now, you're probably wondering why I'm talking about NYE before Christmas. Well, a small part of me has been convinced it's ok after watching the New...
Week in Review: 12.09.11
Oh yes, darling, I did get a facelift… And I'm so glad to see you guys liked it! I should have probably waited to change the look of the blog and the newsletter until the new year (it really is a huge missed opportunity for a "New Year, New Look" headline) but I couldn't wait. When my wonderful friend and kickass designer Tara McCarty showed me what...
1 tag
6 tags
Week in Review 12.02.11
Are you guys ready for the holidays? Because I don't think I am. My Christmas tree is up but I'm still working on the rest of the decor and I've only bought one present so far. I was hoping to get some on Black Friday but boy, was I dreaming. It was my first Black Friday experience and I decided to go big or go home and hit up Walmart. There was a riot over $1...
6 tags
Week in Review 11.18.11
Oh, hi November, how did you get here so fast? You guys, it's mid November already! I can't believe it. The holidays are just around the corner, which leads to many great things. 1) Christmas music on the radio 2) Christmas decor everywhere 3) Lots of amazing food 4) Family time and 5) Being able to say "I have to go shopping" and actually mean it. After...
7 tags
Week in Review: 10.28.11
An Update Remember last week when I said I was determined to help a penguin in need? Well, as it turns out they didn't need my help because hundreds of people from all around the globe got to them before I could! How awesome! You can see the penguins in their adorable sweaters here. And to keep up with the cuteness, I suggest you checkthese pictures as well. It will make...
6 tags
Week in Review: 10.21.11
What are you doing this weekend? I'll be knitting a sweater for a penguin. But not to make him cute (although he will be oh, so cute in it) but to keep him warm and from ingesting the oil in which he's been drenched because of a spill off the New Zealand coast (more information on this here). That's not all I'll be doing, but before the weekend is over...
Best things in life: →
So true.
3 tags
Where can I find these shoes?
Saw these on the Glamourai and I'm obsessed!
7 tags
Week in Review 10.07.11
A Change for Fall With every new season there's an air of change that comes with it. The newest clothes and trends are all we can think of as we put the "old" ones in the back of the closet and a sense of a start of a new phase is palpable. This season, as we go into October, not only can those new and improved outfit choices be spotted but there's also a...
3 tags
Mixing Animal Prints
I went a little crazy mixing animal prints. What do you guys think? Check out the whole look on the Fashionably Late blog.
5 tags
How to: Get the Kardashian Ribbon Side Braid
New how to video on the blog today! Check it out here.
6 tags
Week in Review 09.30.11
How about trying something new today? There are many stupid holidays out there. There's Talk Like a Pirate Day, National Coffee Day, and even Day That Is Not A Day Day (can't make this stuff up, people). Today is Hug a Vegetarian Day. Stupid? Kind of, yes, but it has an interesting point. See, the hug is not supposed to be literal (although, if you see me today, I expect a...
Don't judge me, lamp! - Imgur →
Week in Review 09.23.11
Check back next week, though! xoxo
1 tag
6 tags
Reader Question: Katie Holmes' look for less
This Sunday Katie Holmes wore a Calvin Klein royal blue dress to the Emmy's and one of my readers immediately tweeted me with the question: How do I get Katie's look for less? Here are some of the options I found: Topshop Easy Vest Maxi Dress  Asos Racer Back Maxi Dress Forever 21 Maxi Slip Dress  Pair any of these with a silver skinny belt and you're good to go!
1 tag
1 tag
6 tags
Week in Review 09.15.11
There's no Zzzzs in NYFW There's a saying is Portuguese that hurry is the enemy of perfection. I've been reminded of this saying over and over this week. All businesses have a busy season. For insurance it's December, for doctors I'm going to guess it's flu season and for fashion it is September. Who needs sleep when you can look at all these pretty new...
8 tags
My favorites from NYFW
1 tag
4 tags
6 tags
1 tag
8 tags
Week in Review 09.09.11
Happy Fashion Friday! I'm going to take a not so wild shot in the dark here and guess that most of you are tired not from staying up watching the NFL kickoff but from Fashion's Night Out. Not that the kickoff is not important (my boyfriend Dan has reiterated repeatedly that it is) but as Fashion Week season starts, well, I'm still not sure how this fantasy football...
1 tag
I want a piglet. Now. →
3 tags
6 tags
6 tags
Week in Review: 09.02.11
You got mail, baby. And it's fabulous! Welcome to the Fashionably Late Week in Review Newsletter! Between blogs, magazines, Twitter, Tumblr, Flickr, Facebook and whatever else you signed up for this week, who can keep up?  Every week I'll be summing up all my highlights from the style and beauty fronts. Hope you like it! PS: If you're getting this, it means...
4 tags
Innocent Bystander Photographed Running Behind... →
I feel for this poor woman…
2 tags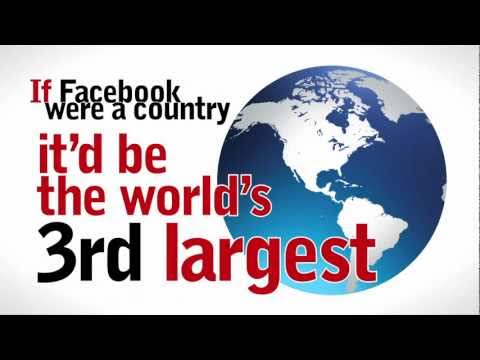 1 tag
Organizing your Jewelry →
This is so brilliant! I feel a DIY project coming soon!
5 tags
New post! →